This week I'm tidying my blog and taking care of some loose ends.
I'm participating in my Arkansas Women Bloggers (#ARWB) Kick Start My Blog challenge.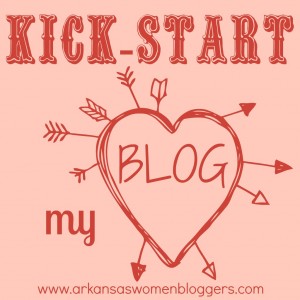 So I've cleaned up my sidebars on each side. Look to the left and look to the right.
One suggestion on today's challenge was to submit a Sitemap to Google. My question was, "What the heck is a Sitemap & why does Google need it?"
So I Googled that exact question and a found this explanation from Google's webmasters support site.
By submitting Delta Moxie's sitemap to Google, it tells Google how to navigate my site and pages that may not have been discoverable before in a Google search.
I received my HTML Sitemap code from Google. Entered it into my WordPress Tools called Website Verification Services and saved. In the last step I verified deltamoxie.com with Google…and tah-dah.
Done.
Now Google can navigate Delta Moxie's extremely dynamic content. That's what I'm talkin' about!
I also verified Delta Moxie with my Pinterest account while I was in over at my WordPress Tools Website Verification Services.
Oh, yeah.
If you notice a difference, go a ahead and like this post.
Also, go check out the other One Minute Tips to Clean Up and Organize Your Blog at Arkansas Women Bloggers. You can also see how other Arkansas Women Bloggers tidied on their blog here.